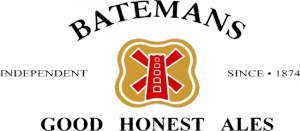 George Bateman & Sons is now a 4th generation family business established in 1874.
Located in Wainfleet, Lincolnshire, Bateman's employ over 100 staff and have a turnover in excess of £15 million. Bateman's own and manage an estate of over 70 Pubs and were judged Regional Brewer of the Year in 2010.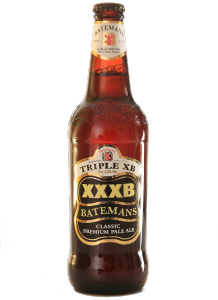 XXXB 4.8%abv 500ml
A classic English copper-red bitter, brewed with pale, crystal and wheat malts, and hopped with English Goldings and Styrian Goldings varieties.  XXXB has a rich aroma of biscuity malt, hop resins and vine fruits. Peppery hops, ripe fruit and juicy malt fill the mouth, followed by a long, luscious finish packed with earthy hops and a dry, cracker-like maltiness.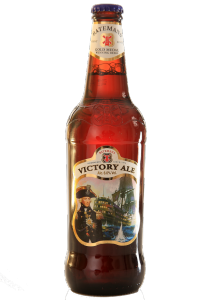 Victory Ale       6.0%abv 500ml
This beer was originally brewed to commemorate Nelson's victory at the Battle of Trafalgar.
A pale copper coloured, rewarding beer brewed with pale and crystal malts and hopped with English Goldings and American Liberty hops. The aroma booms with peppery hops and bitter oranges, balanced by fresh bread maltiness. Hops and fruit dominate the palate, while the finish has sappy malt, tart fruit and lingering hop bitterness..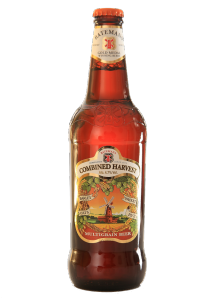 Combined Harvest   4.7%abv 500ml
A complex, pale bronze beer made with pale, crystal and wheat malts, malted oats and rye and hopped with Phoenix and Target varieties. The superb aroma is dominated by a tart "orange and lemon slices" fruitiness, with a bready note from the rye.  The wonderfully quenching palate has citrus fruit, rich, chewy malt and gentle hop resins, followed by a dry, fruity and biscuity finish.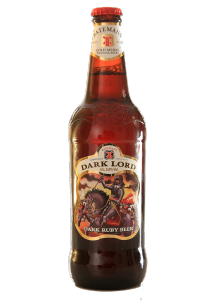 Dark Lord       5.0%abv 500ml
Dark Lord is brewed to commemorate 'Black Tom' who fought in The Battle of Winceby, which took place near Lincolnshire Bollingbroke Castle in 1643.   This rich and spicy style of beer was drunk in the local taverns by Knighted Gentry celebrating their victories.  The hop grist adds a hint of citrus to the roasted malt character and it is an ideal accompaniment to roast beef or venison. Dark, Delicious & Delectable

Mocha               6.0%abv 500ml
A fresh coffee and chocolate experience infused with genuine Arabica coffee beans and fine Belgian chocolate,blended with locally grown roasted malt.  The coffee and chocolate aroma are rich and enticing, and the weight and intensity on the palate are well-judged.  Overall, the mocha character is really rounded and integrated into the beer.