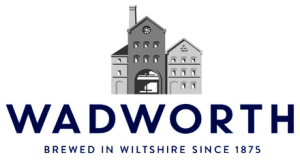 Established in 1875 by Henry Wadworth, Wadworth beers are still brewed today at the original Northgate Brewery in Devizes, Wiltshire. Henry Wadworth founded the Brewery with life-long friend and brother-in-law John Smith Bartholomew. To this day his great grandson Charles Bartholomew is the current Chairman of the Wadworth Brewery.  With their own estate of 250 Pubs & Hotels, Wadworth serve the whole of Wiltshire, the Cotswolds and the South West.

6X  4.3%abv 500ml & 30L Keg
The classic premium ale that has made Wadworth famous.  Well known and respected, 6X is a beacon on the bar for many ale drinkers. Full bodied and distinctive, 6X remains one of the South's most famous beers.  The beer is mid-brown in colour, malty and fruity with balancing hop character.

6X Gold                 4.5%abv 500ml
A hoppy & refreshing ale with sweet malt & spicy notes on the palate, with a zesty citrus aroma. This gluten free beer doesn't compromise on quality or flavour and is brewed with 100% English hops – Admiral, Pilgrim, Pilot & English Cascade.

Wadworth IPA  3.6%abv 500ml
A light bronze ale with delicate malt aromas.  An easy drinking style with cereal notes and a lingering finish, a great session beer.

Horizon           4.0%abv 500ml
A light golden ale, providing rejuvenation and and refreshment all year round.  Brewed for those looking for a fresh perspective, this easy drinking ale is robust enough to accompany most foods. We like this 4.0% ale served cool…

The Bishops Tipple  5.5%abv 500ml
A strong, citrus, zingy ale. Deceptively light in colour with zesty taste and a lingering hop finish.  A well known and respected strong ale.

Swordfish       5.0%abv 500ml &      30L Keg
A unique blend of Wadworth beer and Pusser's Navy Rum. Brewed to support the 100 year anniversary of the Fleet Air Arm, but now available all year due to its growing popularity. With a gentle rum aroma and dark, unrefined sugar adding a rich smoothness, it is a full-bodied, deep copper coloured ale with a base of crystal malt and delicate Fuggles and Goldings hops. A very nice pint!

Old Timer          5.8%abv 500ml & 30l keg
Our classic winter warmer: ever popular with beer drinkers for 50 years.  The beer remains true to its original recipe, a deep chestnut in colour with strong, malty aroma and full bodied complete flavour.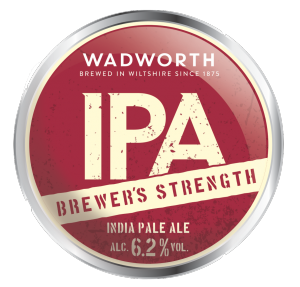 Brewer's Strength India Pale Ale           6.2%abv 30l keg
A traditional IPA, pale golden in colour, high in alcohol and brewed with four hop varieties. This is a reviving brew with a full fruity body and lingering dry bitter finish. A robust accompaniment to spicy or barbequed food.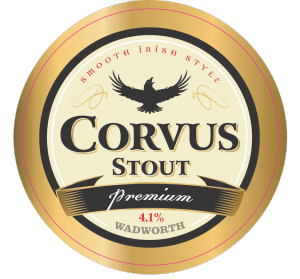 Corvus Stout 4.1%abv 30L Keg
Looks almost black, served chilled with a thick creamy head.  Distinctly smooth with a subtle aroma of roasted malt & coffee, followed by a creamy bittersweet finish with excellent drinkability.