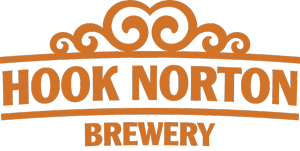 Established in 1849 by John Harris, Hook Norton Brewery is one of the oldest Regional Breweries in operation in the UK.  Still located at the same site using the same water source, Hook Norton Brewery remains family owned and independent, with James Clarke the 5th generation family member currently running the business.  The Victorian tower brewery at Hook Norton is still operational today and is internationally perceived as one of the iconic breweries in the World.

Hooky             3.5%abv 500ml
A subtly balanced, golden bitter, hoppy to the nose, malty on the palate – the classic session beer, eminently drinkable.

Old Hooky      4.6%abv 500ml
A beautifully balanced beer, fruity by nature, with a well-rounded body and the suggestive echo of Crystal Malt.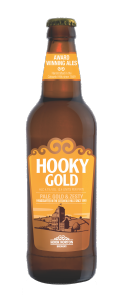 Hooky Gold     4.1%abv 500ml
A very pale, crisp beer, with a hoppy character. A fruity aroma and a pleasant, light taste.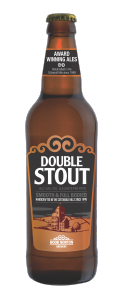 Double Stout   4.8%abv 500ml
Available in bottles all year.  A blend of malts gives Double Stout a character all of its own.  Black malt enriches the colour and teases the palate with an unmistakable 'toast' flavour. Brown malt gives it the dryness.

Haymaker       5.0%abv 500ml
A strong pale ale of distinctive taste. Plenty of Goldings hops during the brewing give it a certain something extra – like sunshine dancing on the tongue!

Flagship          5.3%abv 500ml
An Indian Pale ale with a fruity mouth feel and a distinctive sweet aroma. Beers like this are what the Empire was refreshed on.

Twelve Days  5.5%abv 500ml
A strong dark brown beer, offering a dominantly malty palate with nutty overtones, giving way to a lyrical sweetness that speaks for its strength.